"Kim Young-hwa's Artistic Career History"


Kim Young-hwa is an artist who is pioneering new horizons in contemporary East Asian art through her golf-themed paintings. The distinctive feature of her work is the fusion of Eastern ink painting (水墨) with Western abstraction. East Asian painting, even when depicting landscapes, doesn't merely capture the scenery itself but contains a conceptual world within. Moreover, Eastern philosophy emphasizes the harmony of opposites, and in Kim Young-hwa's work, this is reflected in portraying femininity through fields (여체) and revealing masculinity through pine trees, aligning with Eastern worldviews. In this sense, she refers to her art as modern East Asian painting, achieving a harmonious blend of these two realms.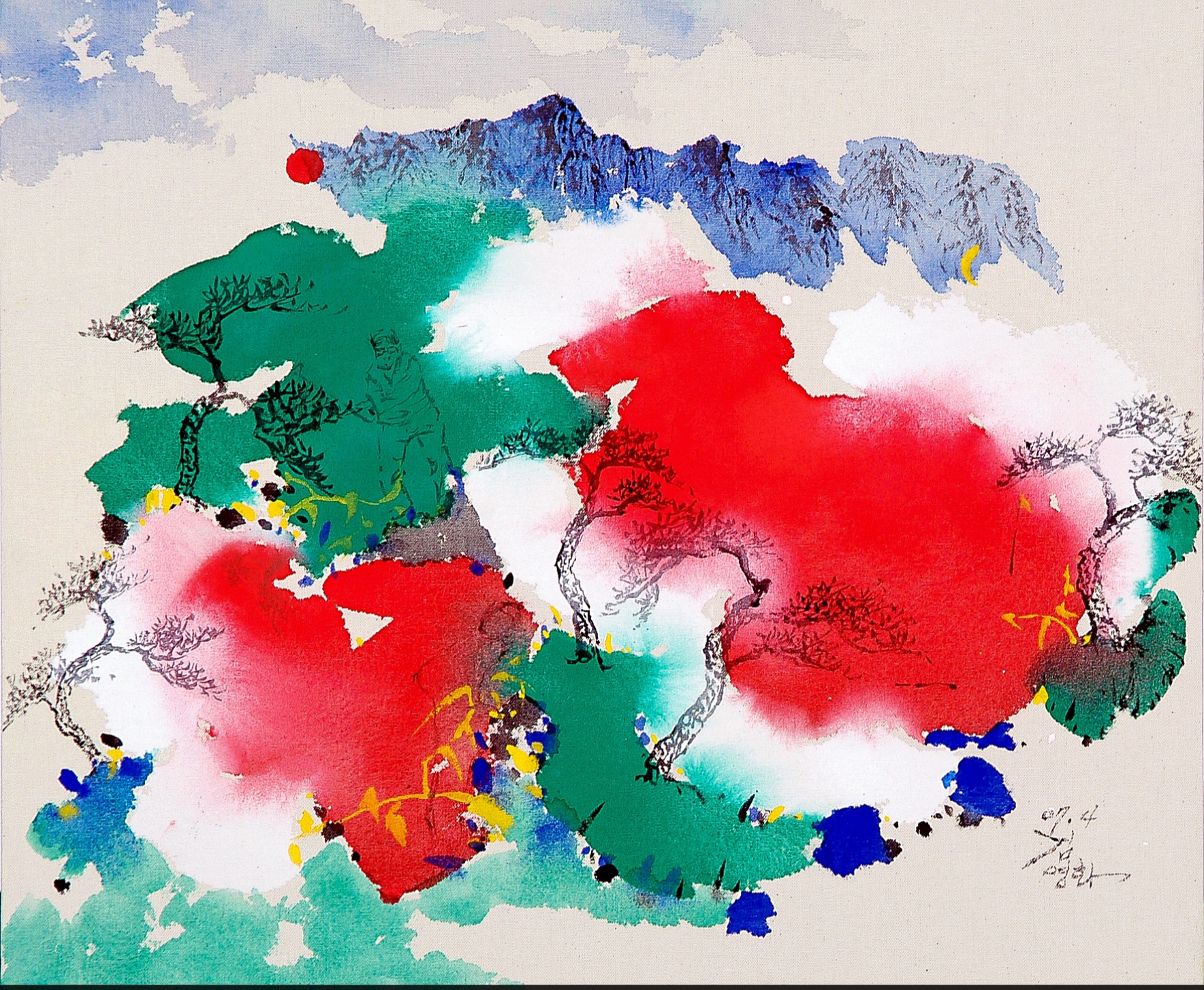 When Kim Young-hwa visits a golf course, she draws the entire 18 holes. She simultaneously plays golf and progresses with her drawings. She combines her love for golf with her passion for art.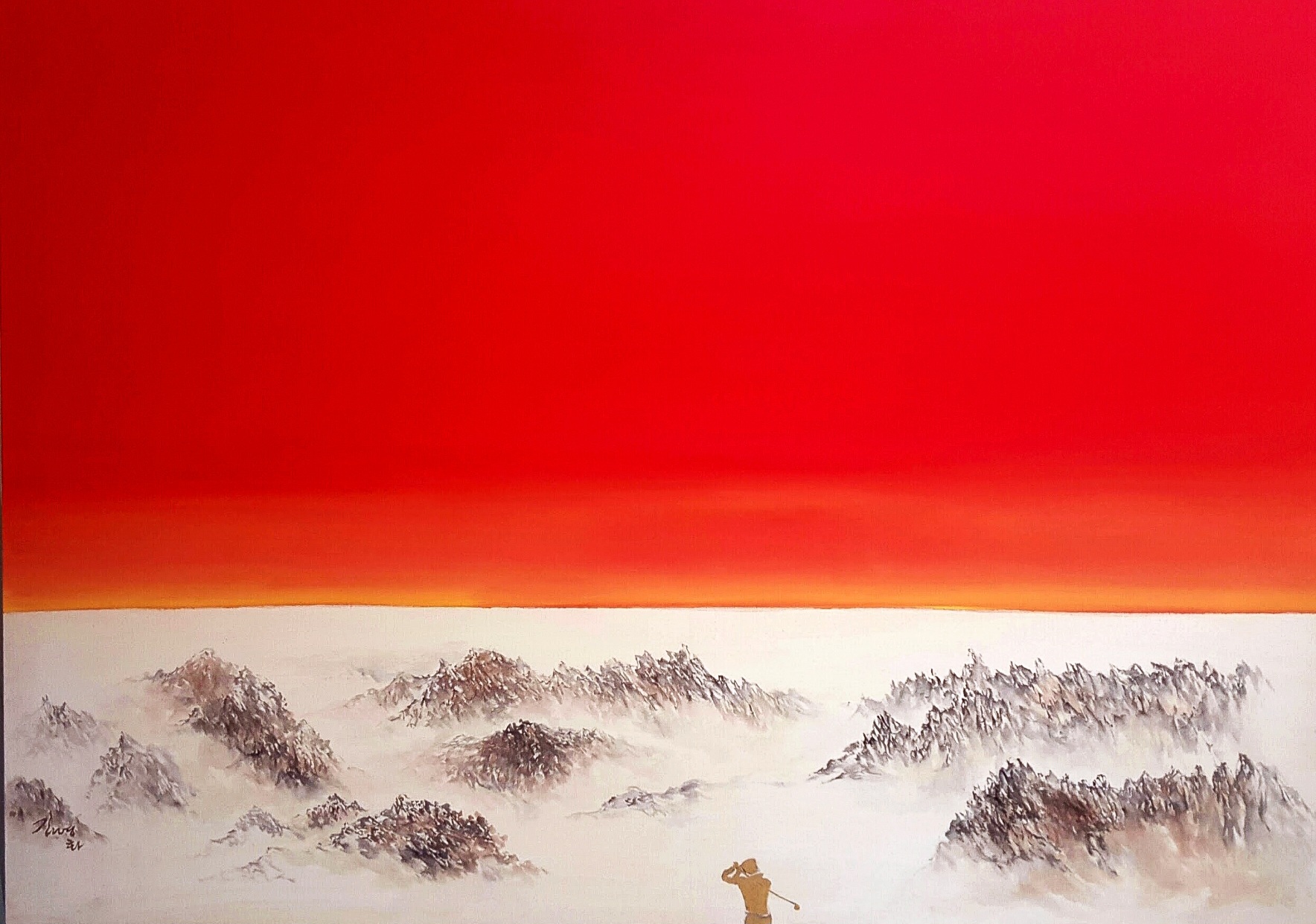 In her studio, she infuses life into her artwork through meditation. Meditation brings forth vibrant colors, which she skillfully incorporates onto her canvas. The paintings born from this process stimulate new ways of thinking and feeling in those who view them.

Like many women, she faced the challenge of balancing family and personal dreams, leading to emotionally taxing times. It was during a visit to a golf course that she unexpectedly found hope.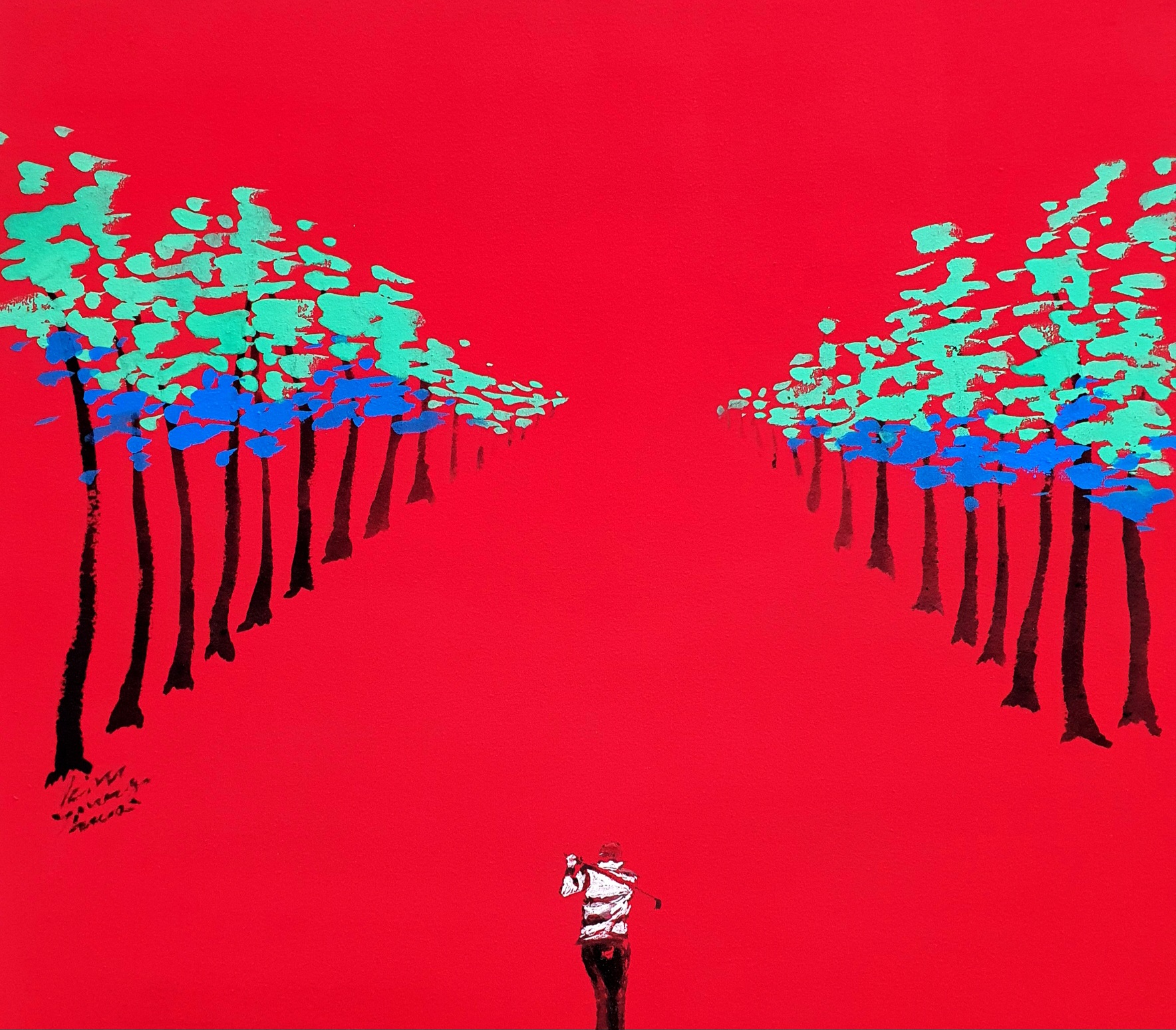 She initially thought of artists as individuals who excel in using refined lines. This perception started to merge with her experience on the golf course, where she began seeing the golf course as a painting itself. The fairways' graceful lines resembled the contours of a woman's body, and the extended trees felt like brush strokes. When she completed 18 holes and stood at the starting point again, she felt a sense of cyclic process akin to a small universe. The combination of a spherical ball and nature's elements reminded her of the harmony of the cosmos. These thoughts inspired her to express these emotions and thoughts through her art.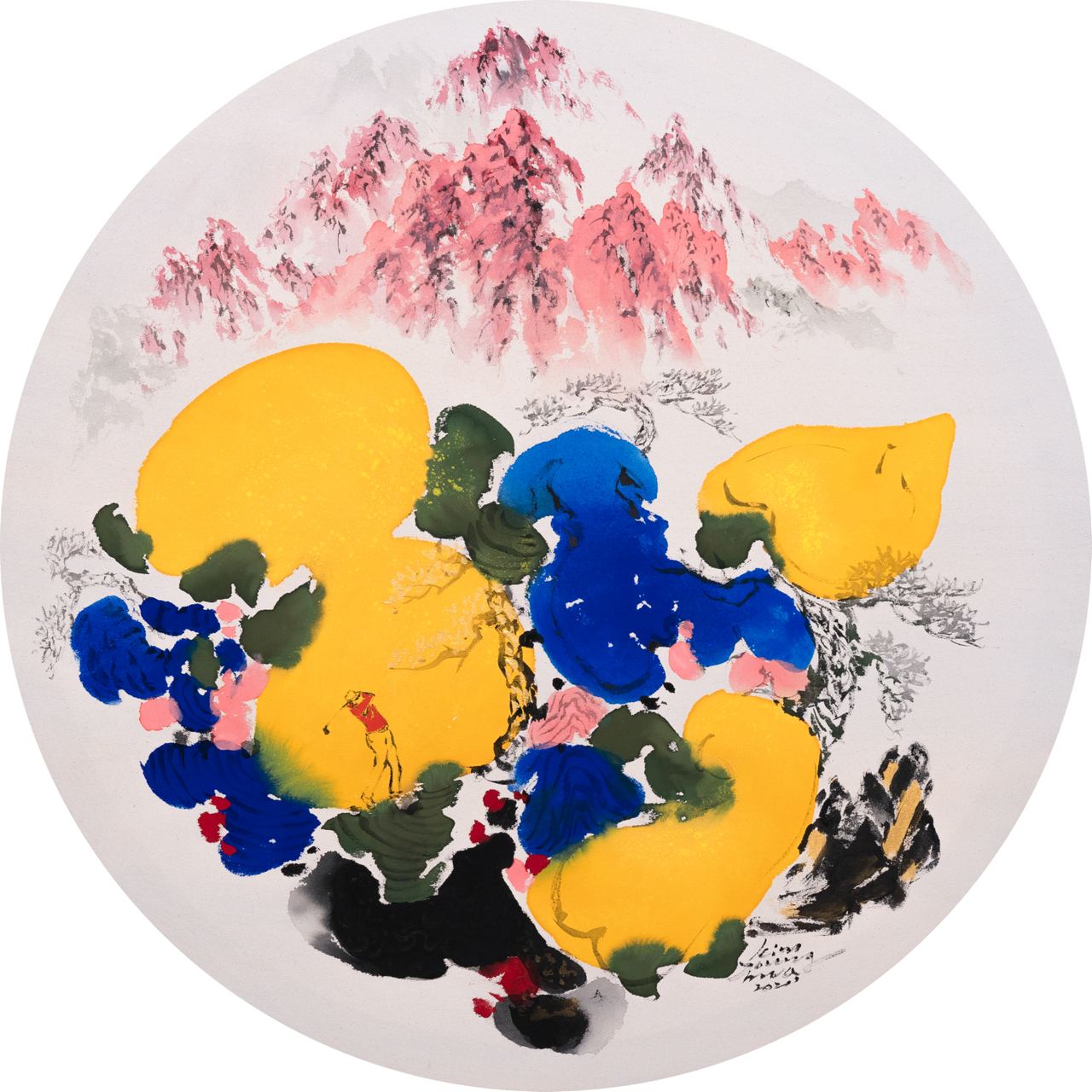 Expressing an unfamiliar Western sport through an Eastern artistic sensibility was no easy task for the public to grasp. After numerous experiments and developments, her work organically blended the contradictory concepts of Western golf and Korean East Asian painting. She believed that the 18-hole journey in golf evoked the ups and downs of life, including tension, excitement, passion, and achievement. She portrayed these aspects with a bright and positive tone on her canvases.

As someone who majored in traditional Korean painting, she highly values tradition. Her interest in portraiture led her to draw thousands of faces on small golf balls as gifts. This dedication brought her an opportunity to create a standard portrait painting that demanded a high level of accuracy and painting skill.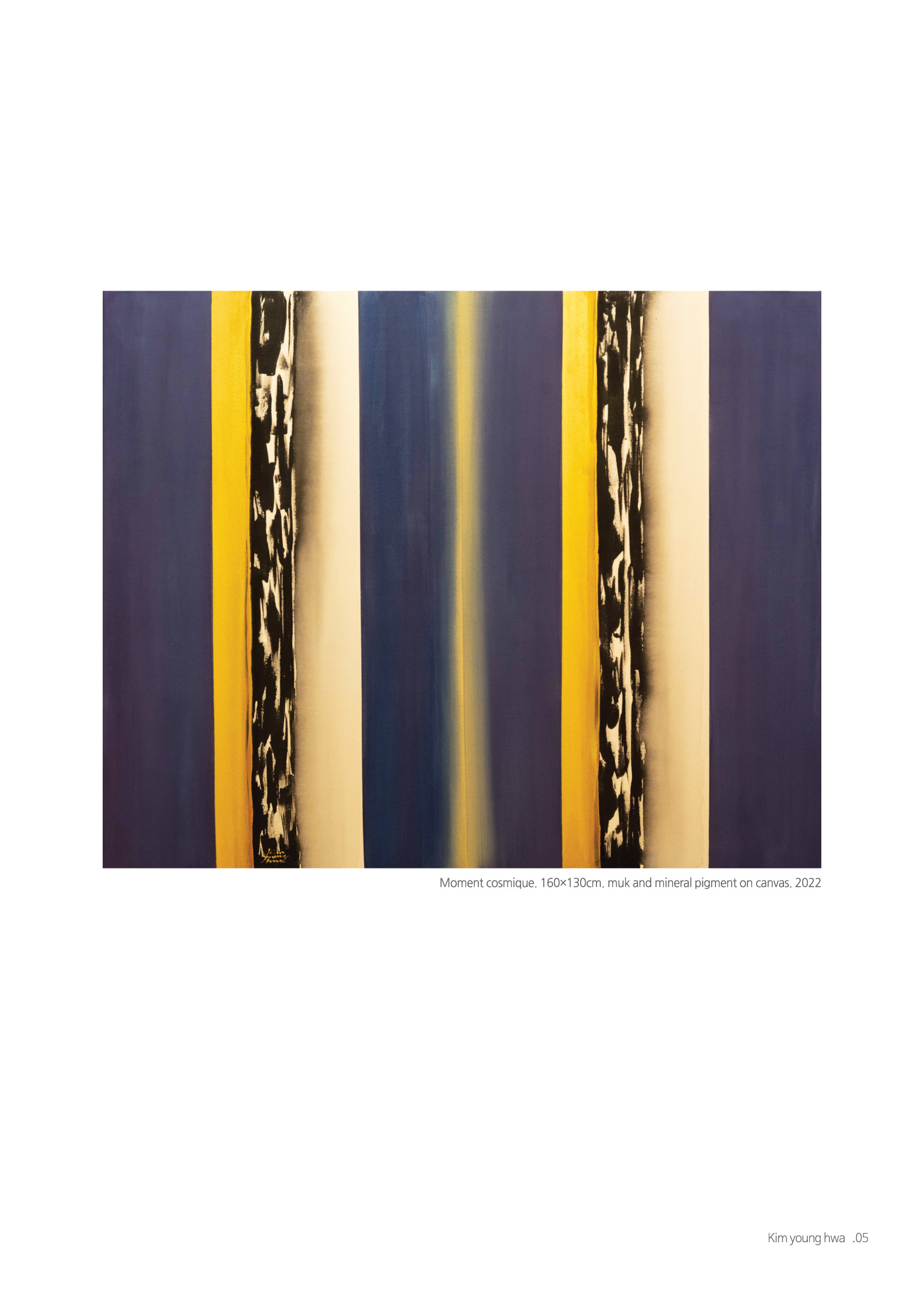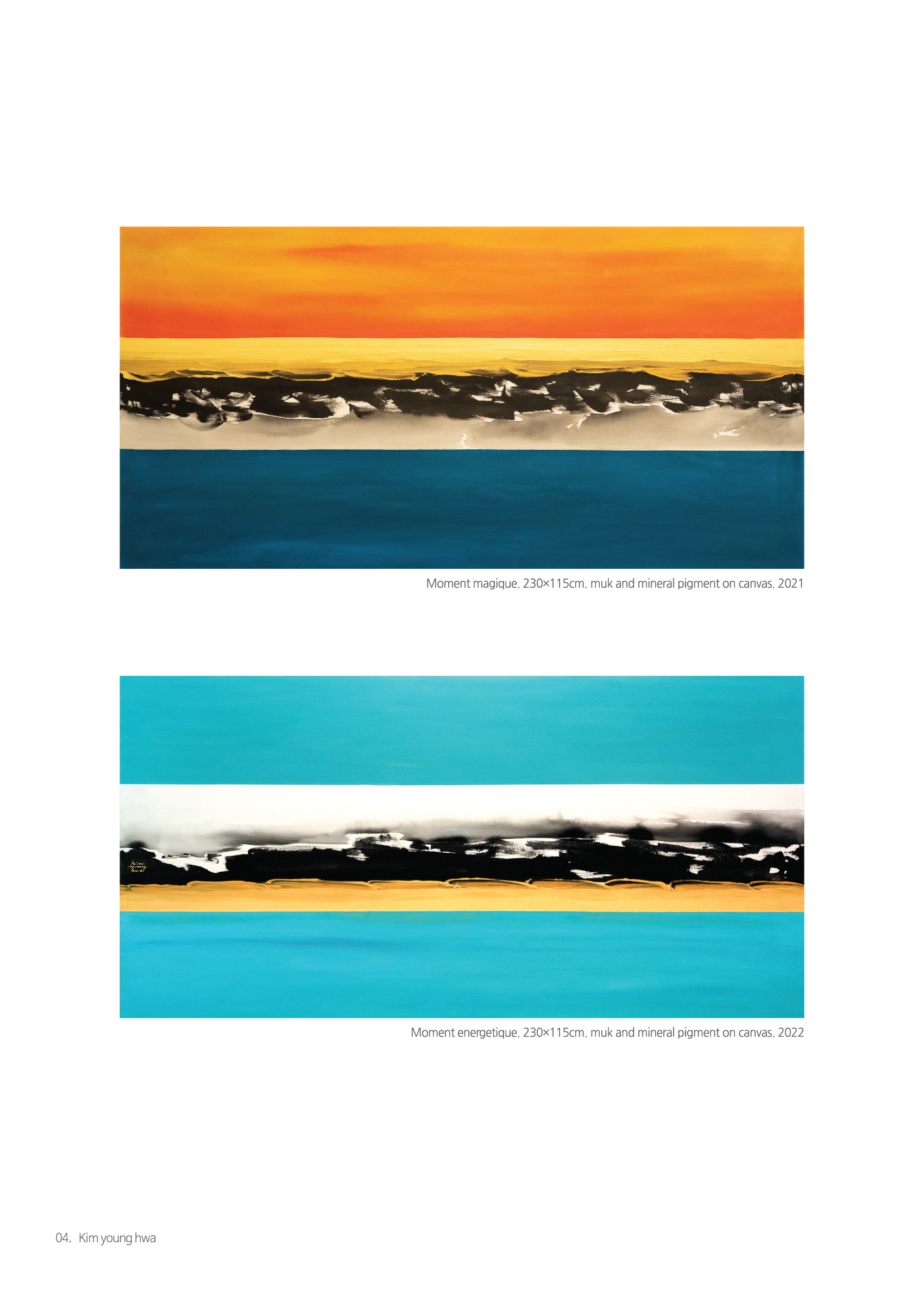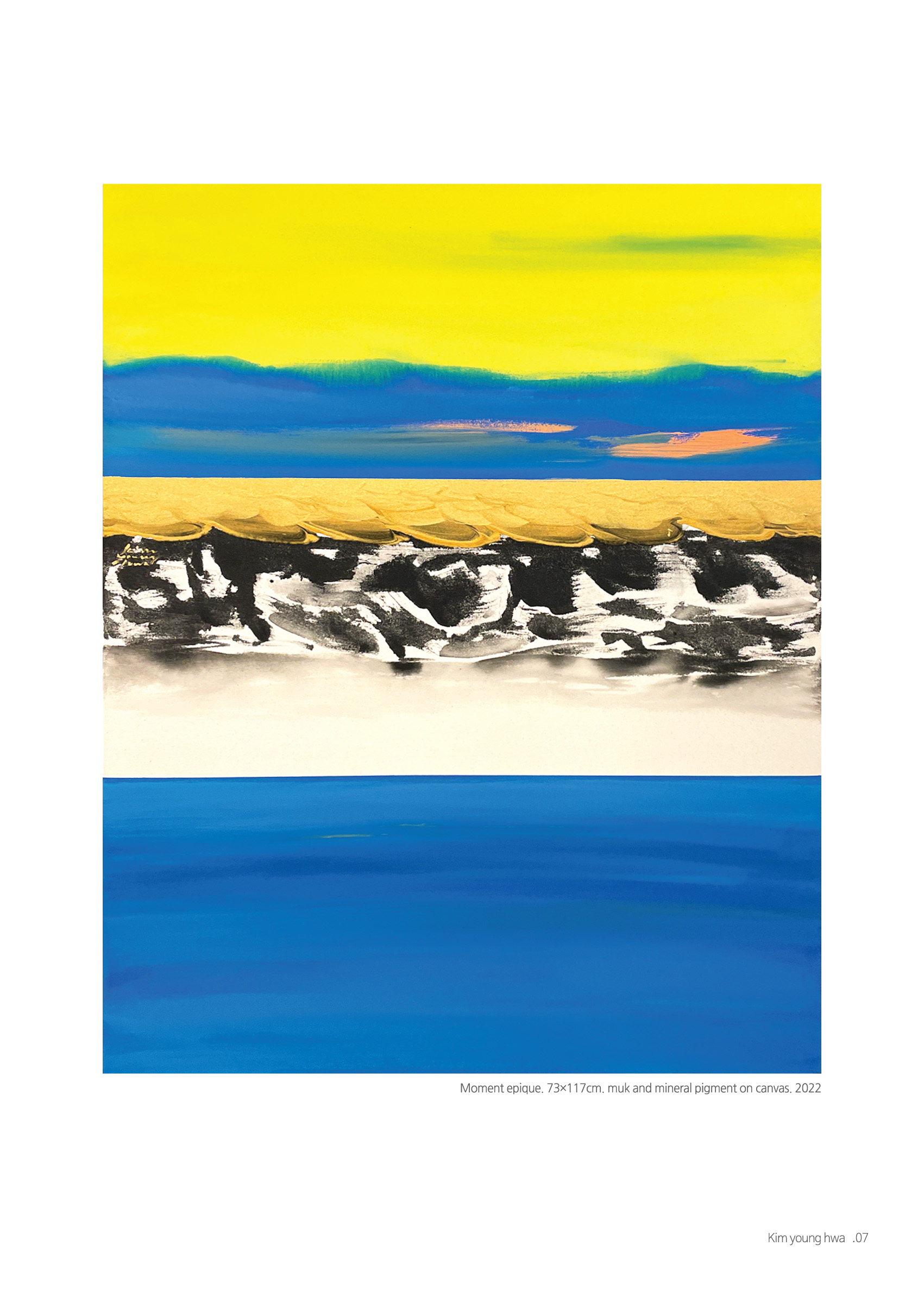 Over three years, she meticulously crafted this standard portrait, focusing on infusing the subject's spirit and energy into the painting, especially in the eyes. This process required extensive training, an inner journey that helped her grow spiritually. She completed over 30 preliminary works for this particular piece and received evaluations from national portrait jury members. The result is the standard portrait of King Muryeong, the 25th monarch of the Baekje Kingdom, which was designated as National Cultural Heritage No. 99. This project expanded her inner world and paved the way for future opportunities.

Her work "원융회통" (Wonyunghoetong), which means harmonizing different arguments and reconciling them into one, represents her commitment to this concept. During the 2018 Winter Olympics season, she created 118 paintings to celebrate the spirit of harmony and peace in the Olympics. These circular canvases blended red and blue colors harmoniously, with Olympic pictograms represented by a single, unbroken line. This series laid the groundwork for her later "Les moments de magie" (Moments of Magic) series. She aimed to depict energy, hope, and communication in her art, focusing on the essence of Eastern ink painting.

In 2019, what she calls her "life's work" emerged. This series expands the viewer's realm of thought, portraying meditation and the world of the mind. Kim Young-hwa stated, "Previous works were mainly for myself, but this work is for the viewers." The title of this series is "Les moments de magie" (Moments of Magic).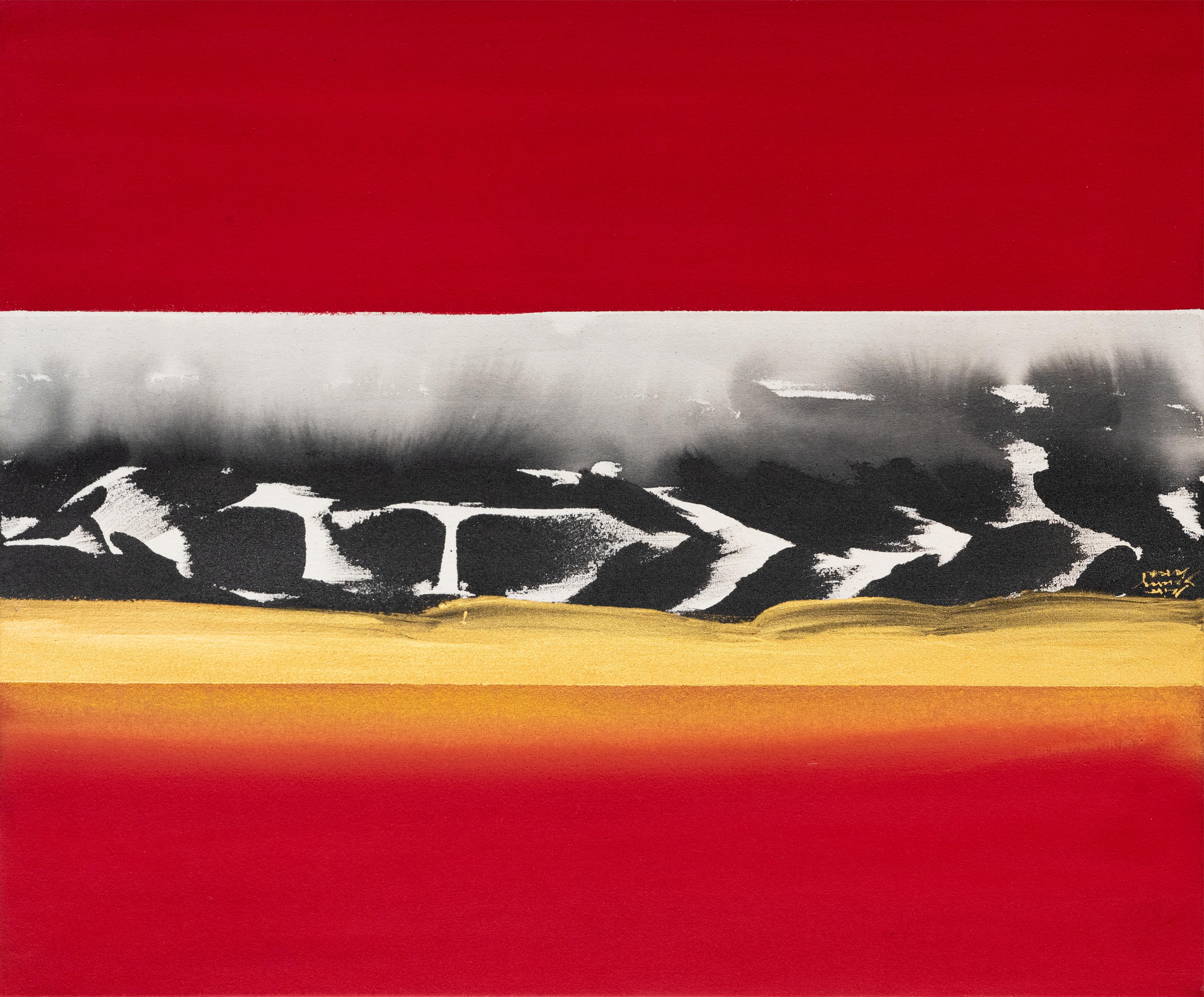 These paintings may appear to contain abstract symbols from contemporary art, but they encapsulate the philosophy of ancient Eastern art. She seeks to portray what she captures in the world of meditation, going beyond the visible surface. The inner waves emerging from deep subconscious boundaries are rooted in her realization that the universe resides within her. Her intuition and feelings guide her brush on the canvas, akin to tracing lines automatically. With a lifelong dedication to Eastern art's spirit and lines, she continuously expresses her concepts using rich ink and golden touches, and vivid, deep colors. Her artwork embodies the essence of meditation itself, guiding both creators and viewers from meditation to creation and inspiring meditation.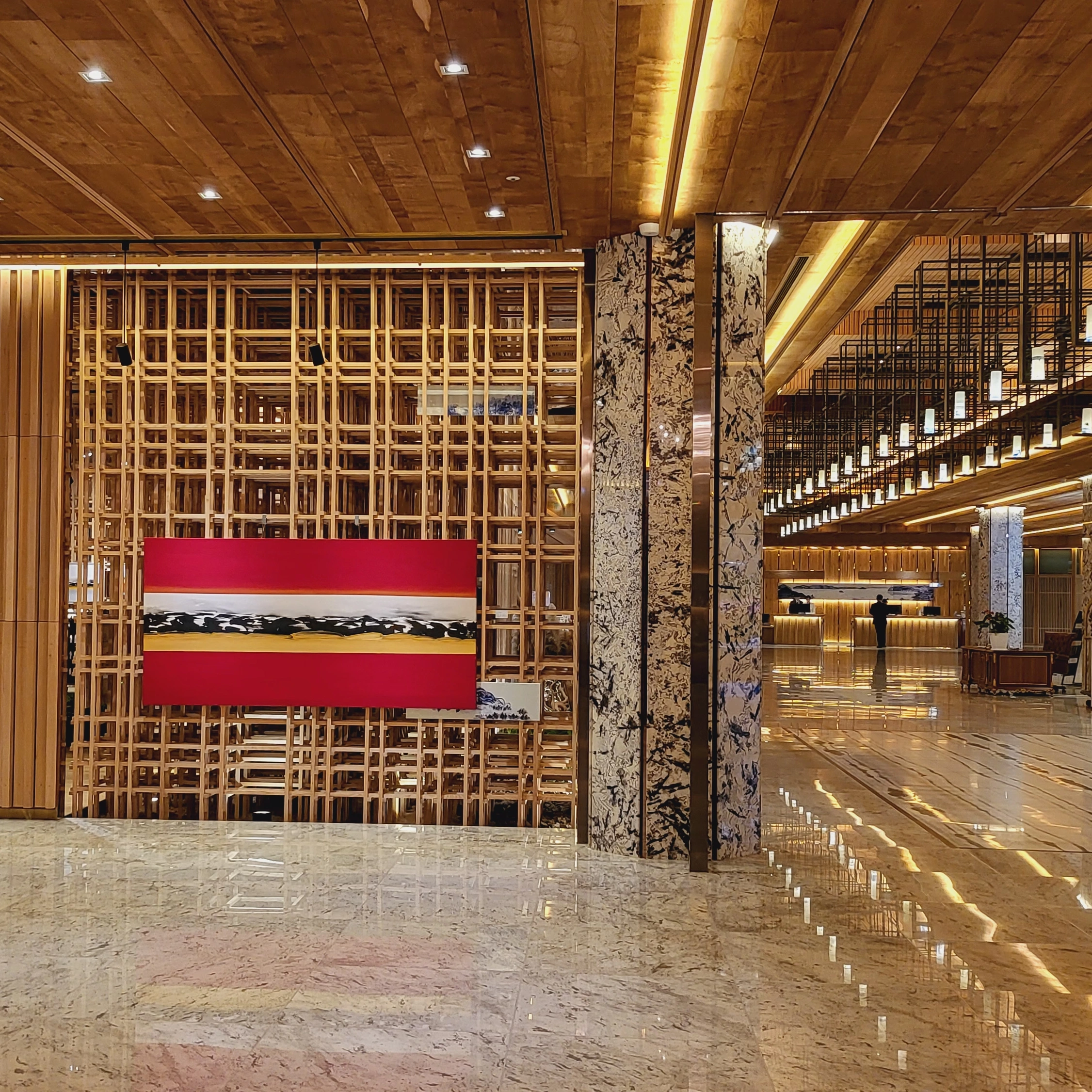 "Les moments de magie" (Moments of Magic) follows her consistent three-panel structure, combining color, ink, and gold in non-figurative works, bringing a sense of stability to her paintings. The number three signifies completeness, reduces the stress of choice, establishes balance, and creates rhythm. She discovered the art of healing through changes in her artwork structure. Her art is in constant evolution as she aims to convey deeper meditation and healing energy to both creators and viewers.




Kim Young-hwa continues to make remarkable strides in the art world. She has participated in major events such as Art Busan 2023, Sculpture Art Seoul (PLAS) 2023, Hong Kong Affordable Art Fair, Art Fair Daegu 2023, and Art Fiesta Seoul 2023. She regularly holds solo and group exhibitions. In July, she exhibited her work at the Penthouse of the Busan Haeundae Beach Country Club. Currently, she is holding a gallery and VIP Lounge exhibition at the INTER-BURGO HOTEL in Daegu until October 4th.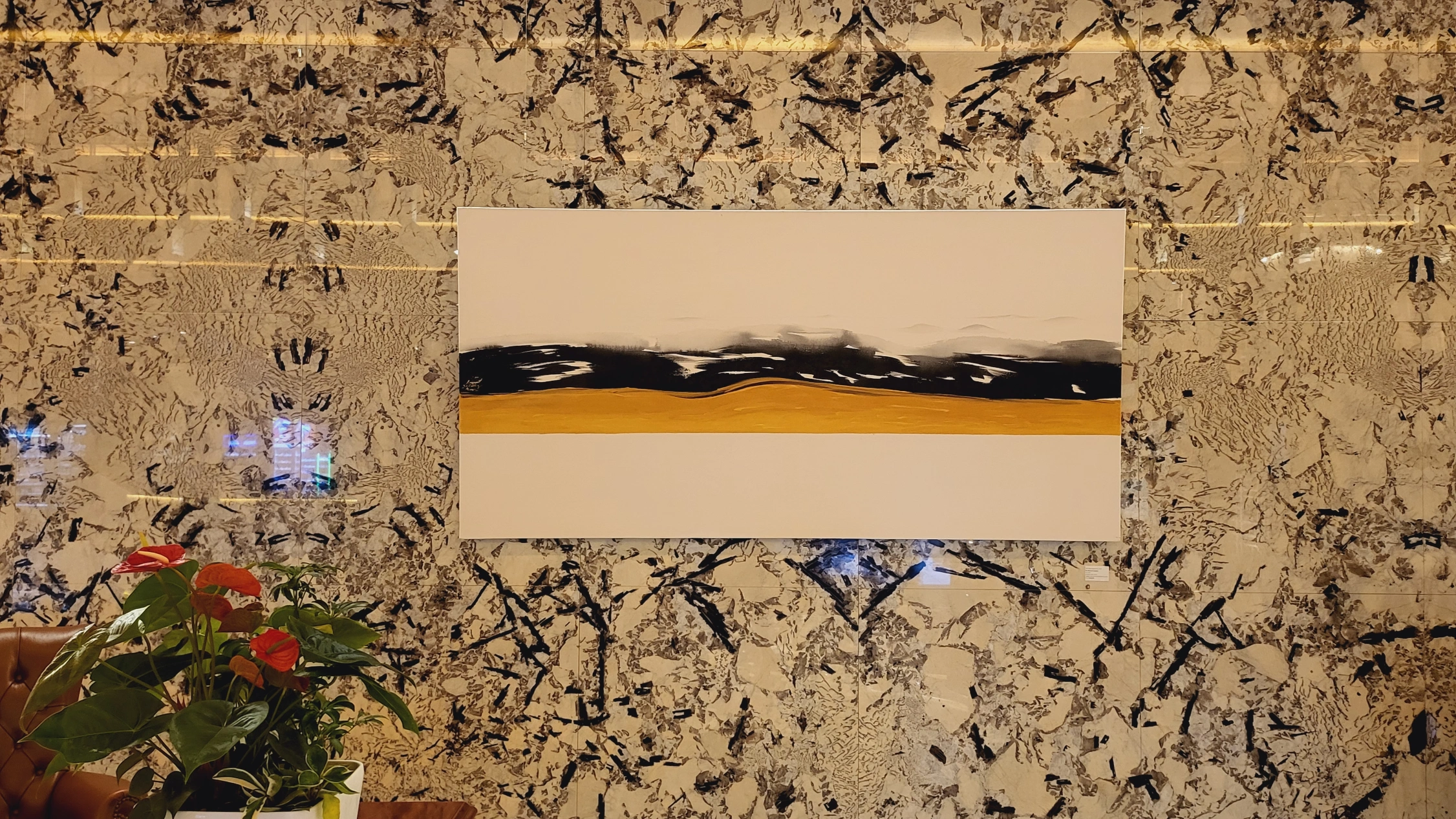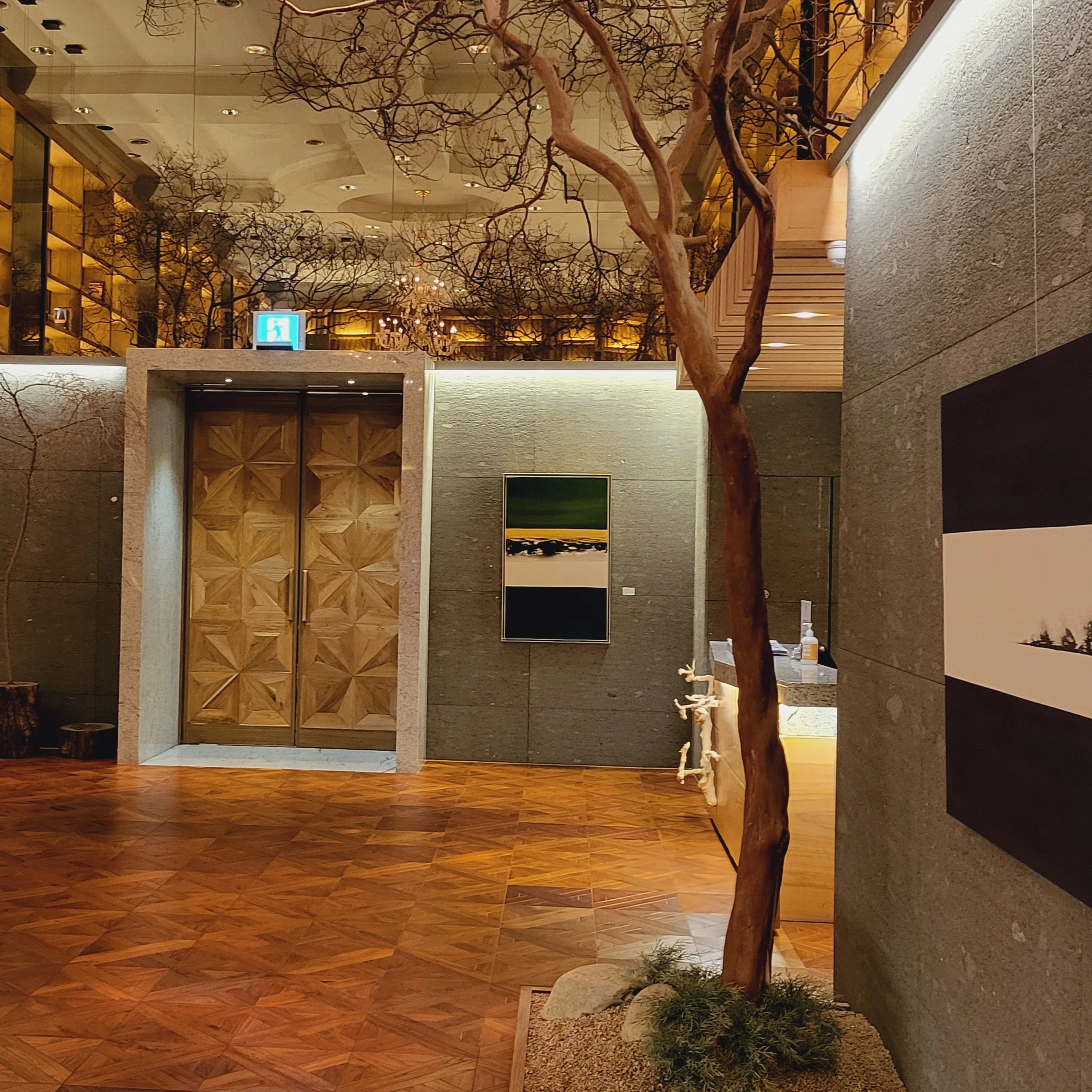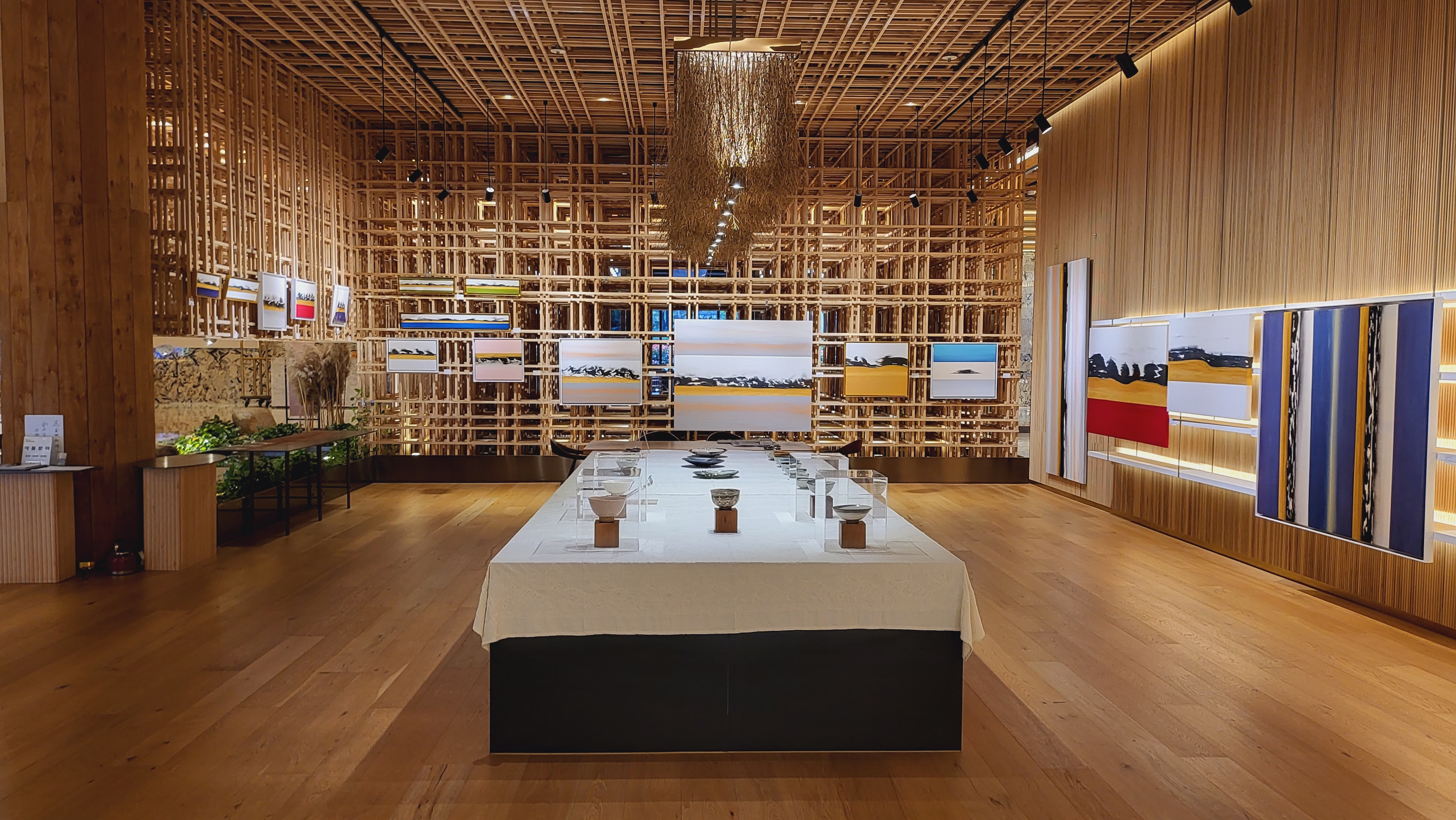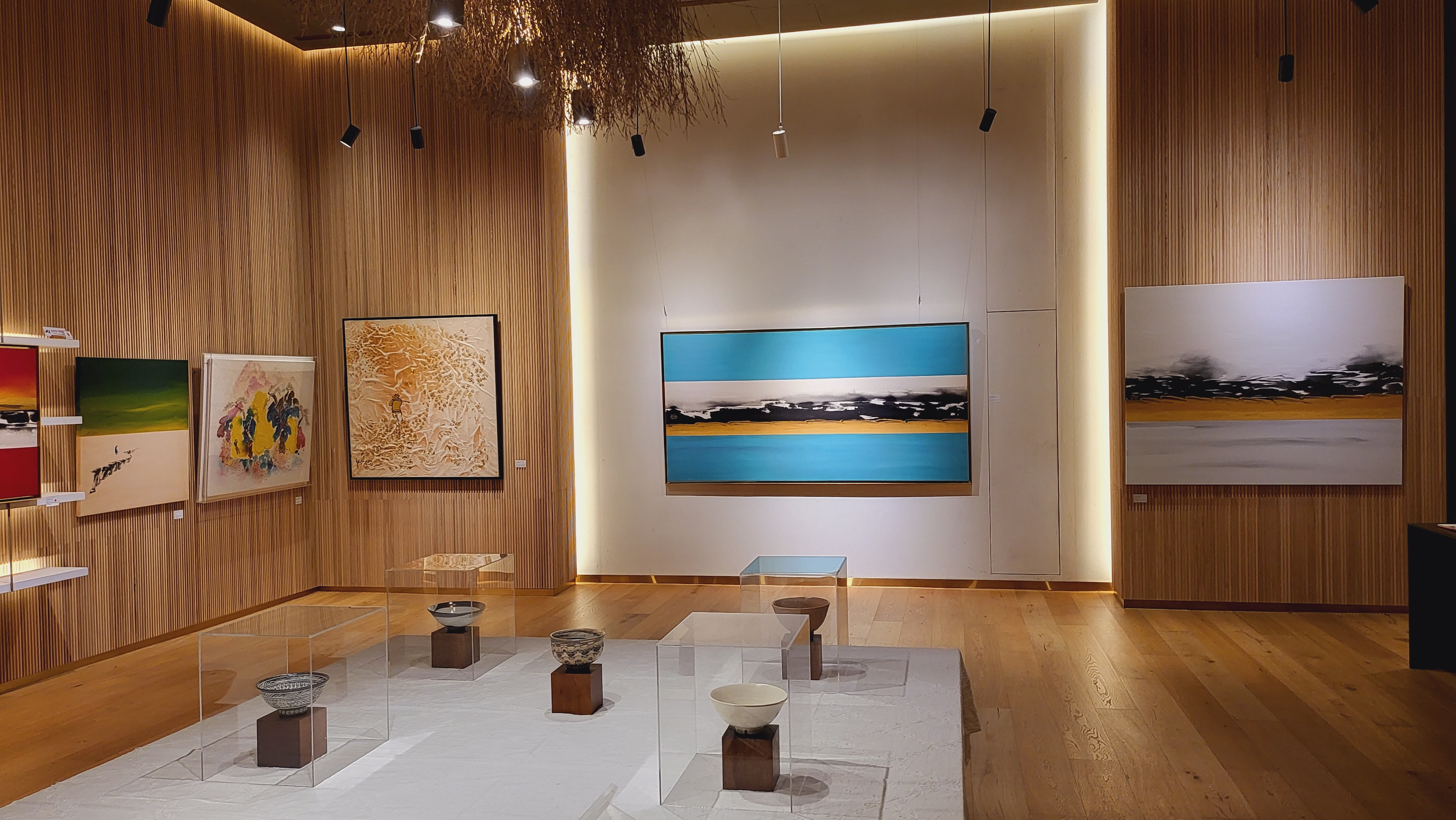 Inter Burgo Hotel Gallery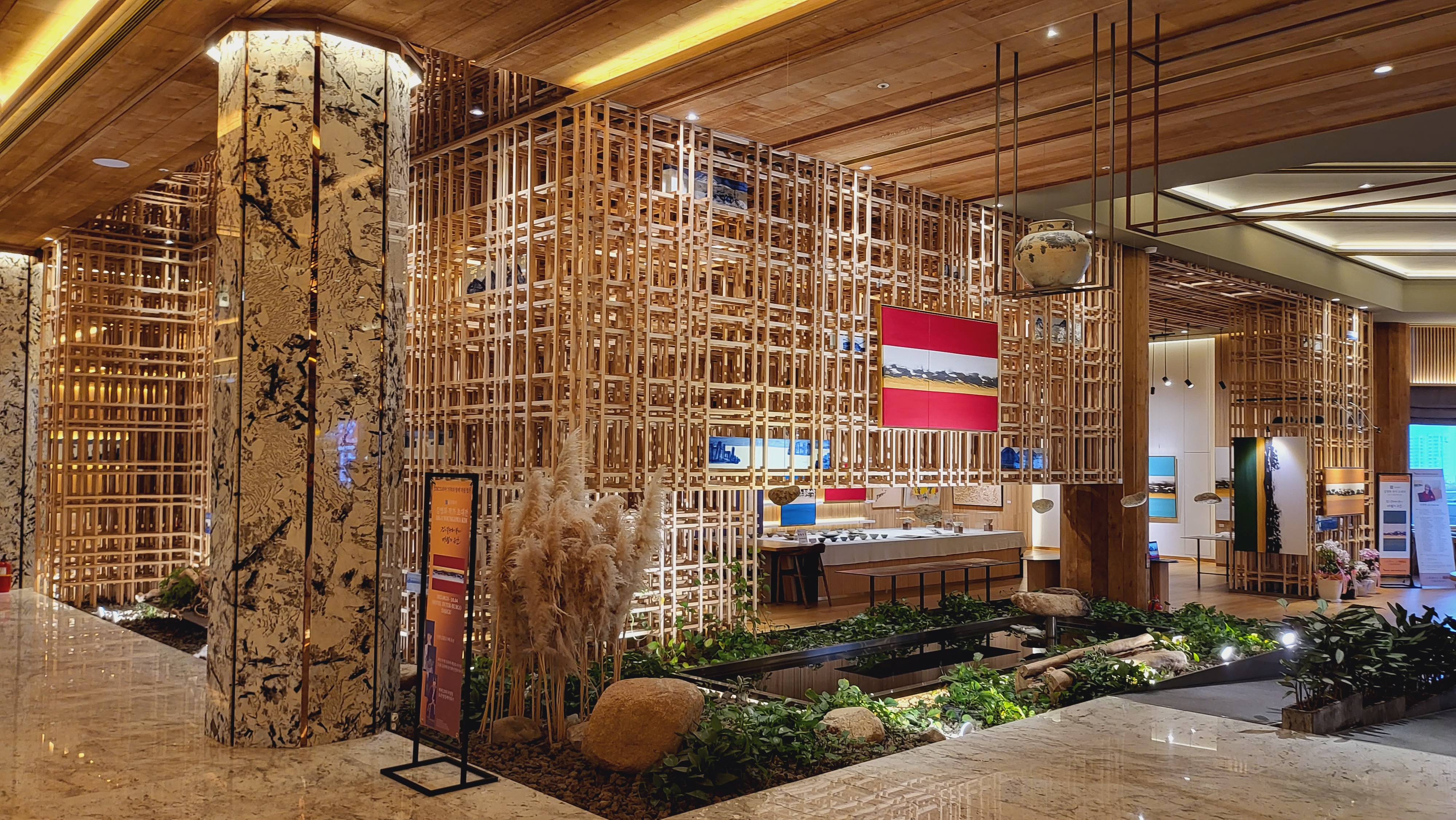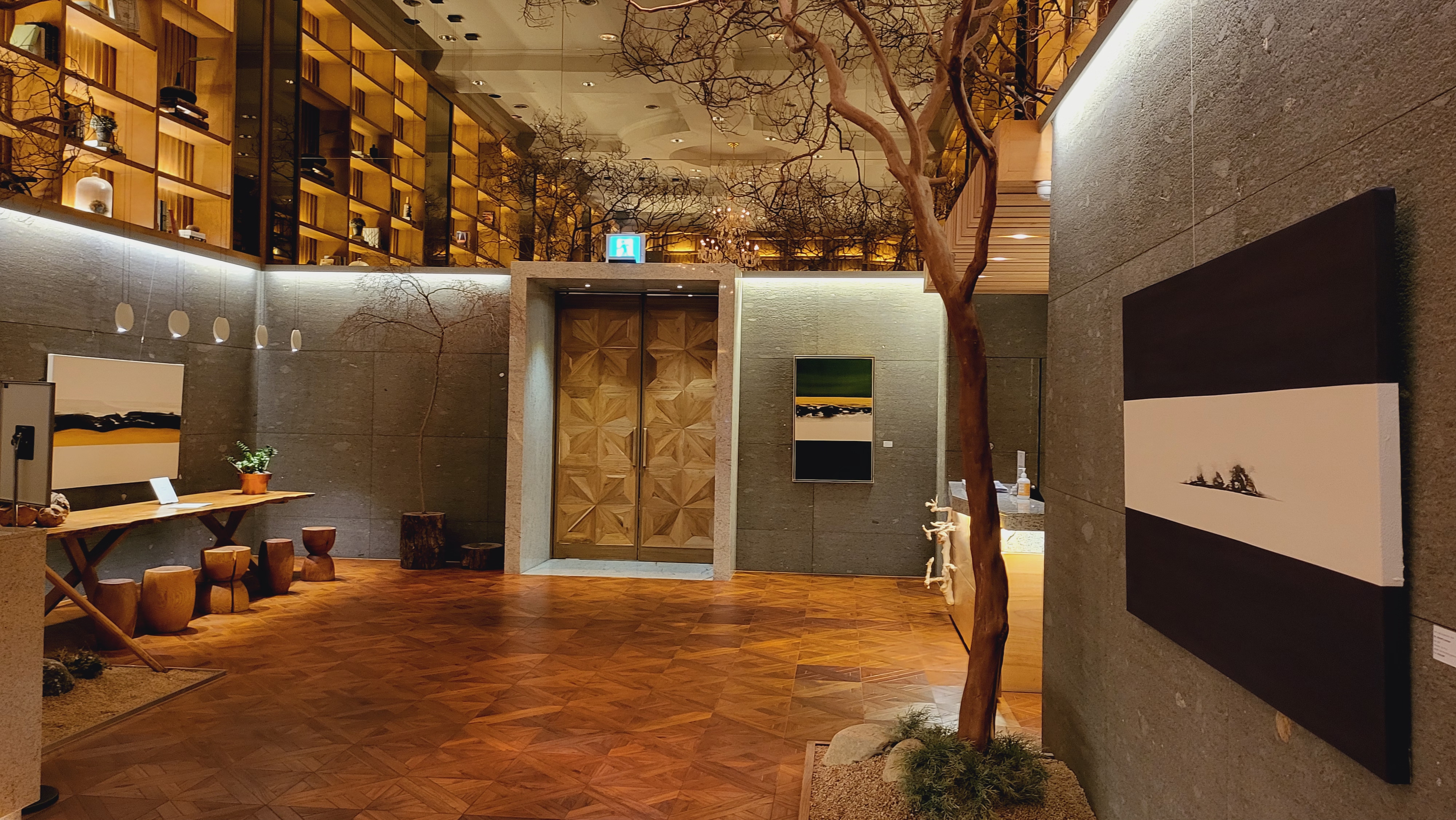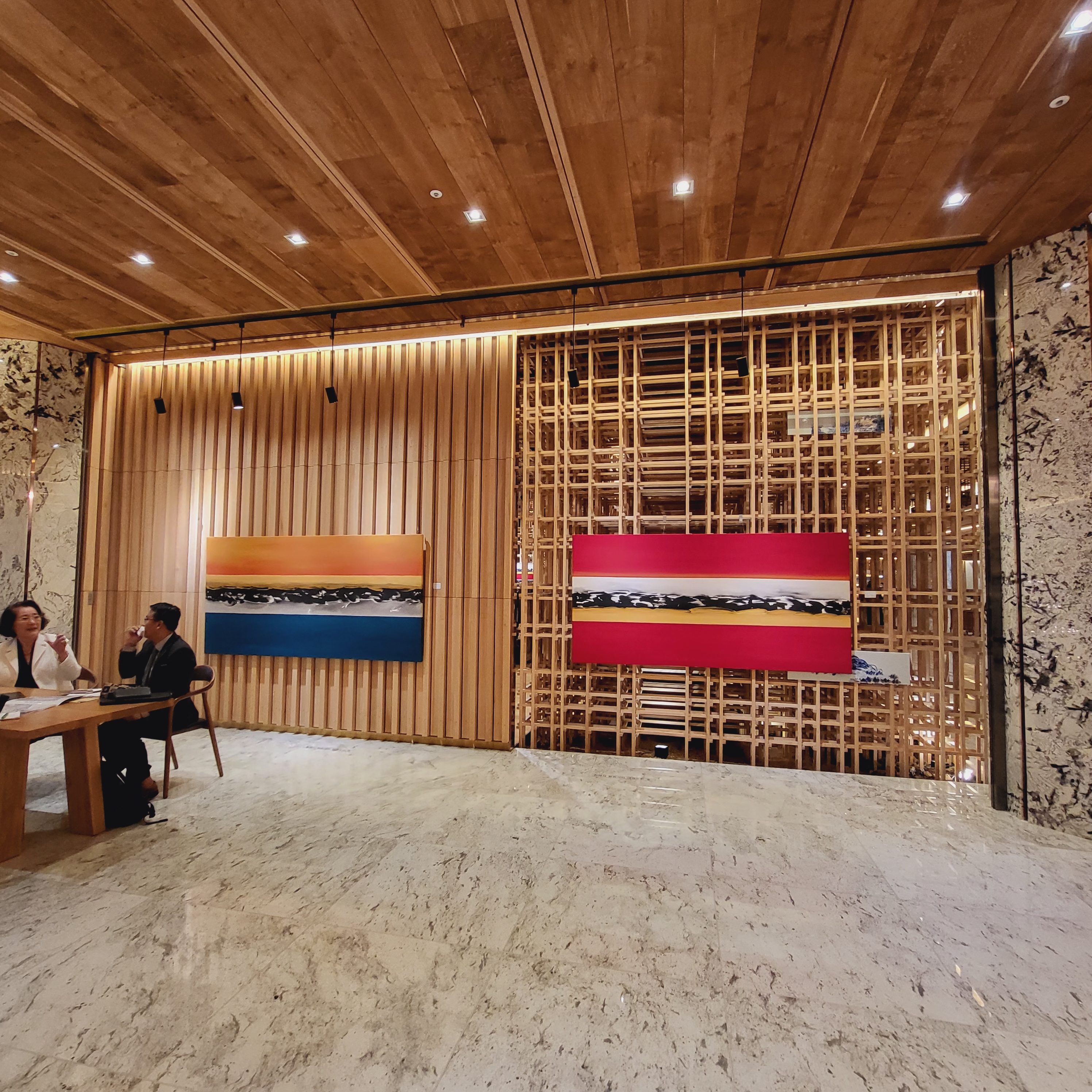 Her artwork from the "Moments of Magic" series was featured in the office of the main character in the recently concluded JTBC
사업자 정보 표시
artin | 김영화 | 서초구 서초3동 1546-4 소담빌딩 b1 | 사업자 등록번호 : 114-09-25133 | TEL : 02-597-6017 | Mail : prada605@naver.com | 통신판매신고번호 : 1140925133호 | 사이버몰의 이용약관
바로가기